It's been a while coming, but we've finally launched the Helium ACT Online Store!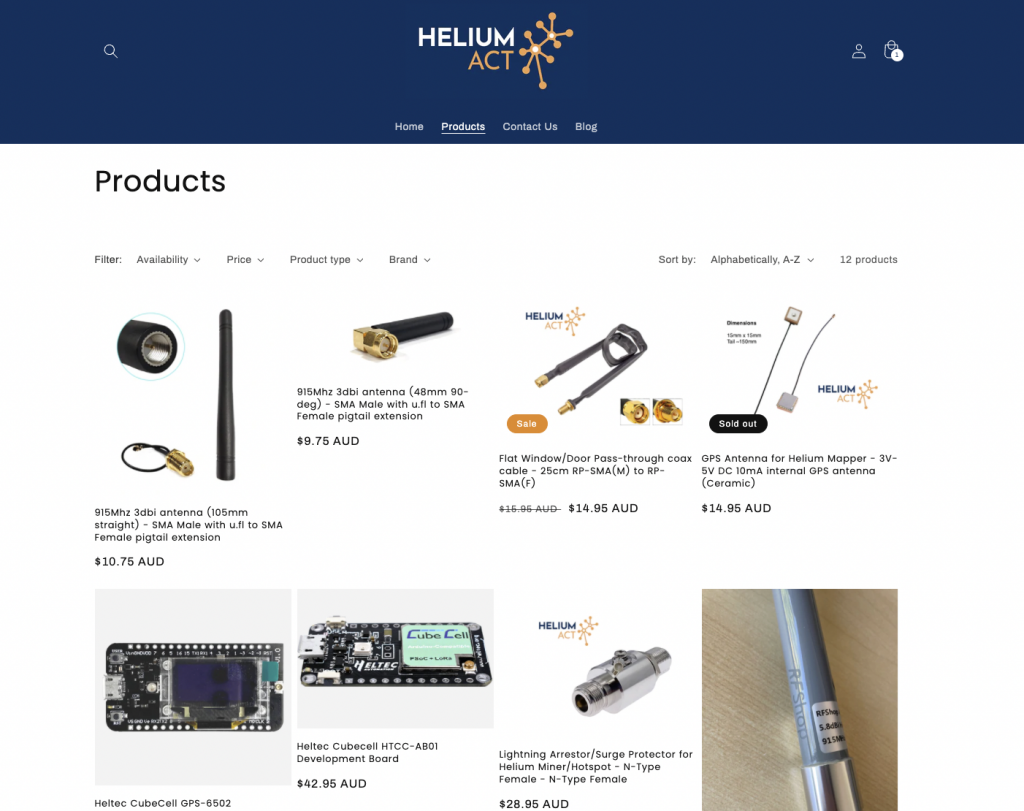 We've gathered together a collection of product lines to service common needs. We have local Canberra stock of antennas, cables and DIY LoRaWAN development boards and other accessories. We will expand this out over time – especially in regard to devices that can make use of the Helium network.
We're excited to have partnered with the RFShop to distribute some of their excellent Helium antennas and cables and are working with other trusted partners to offer quality sensors and nodes.
We don't sell hotspots BUT we have partnered with The Connected Works to offer a discount on SenseCap M1 hotspots to Helium ACT customers. They have great shipping prices too which makes them very competitively priced – details through our store…
Anyway, go take a look and see what takes your fancy. 🙂