On a Helium call this morning Joey Hiller of the DeWi Alliance revealed how much money has been spent on Data Credits (DC) have been consumed in the practice of mapping the Helium network, so far.
This number is for ALL the world, for EVERY mapping device, and since the beginning of mappers.helium.com...
It's quite a surprising number…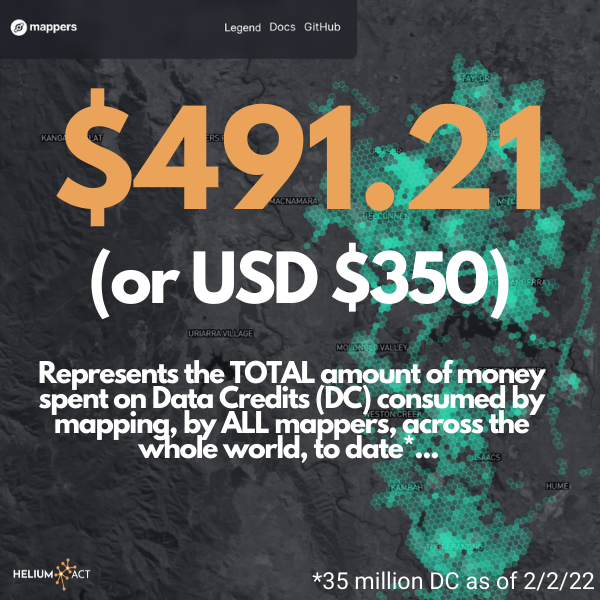 35 million* DC have been spent
in sending mapping packets to
mappers.helium.com to date
1 DC = USD 0.00001
35 million DC = USD $350(!)
or
$491.21 AUD
Less than 500 bucks! Mind blowing isn't it?
So, yes, you don't get paid to map, yes, you have to buy your own hardware, and yes you have to pay for your own data credits, but it's a rounding error in terms of personal outlay, for the DC at least.
Get involved in mapping today to demonstrate the coverage in your area!
(*as of 2 Feb 2022)