Only a few days ago we added the fourth Helium hotspot to Canberra – Lone Vinyl Wallaby. Since then we've added FIVE more into the mix. It's really exciting to see some new additions as a result of the IOT Store first batch deliveries this last week or so.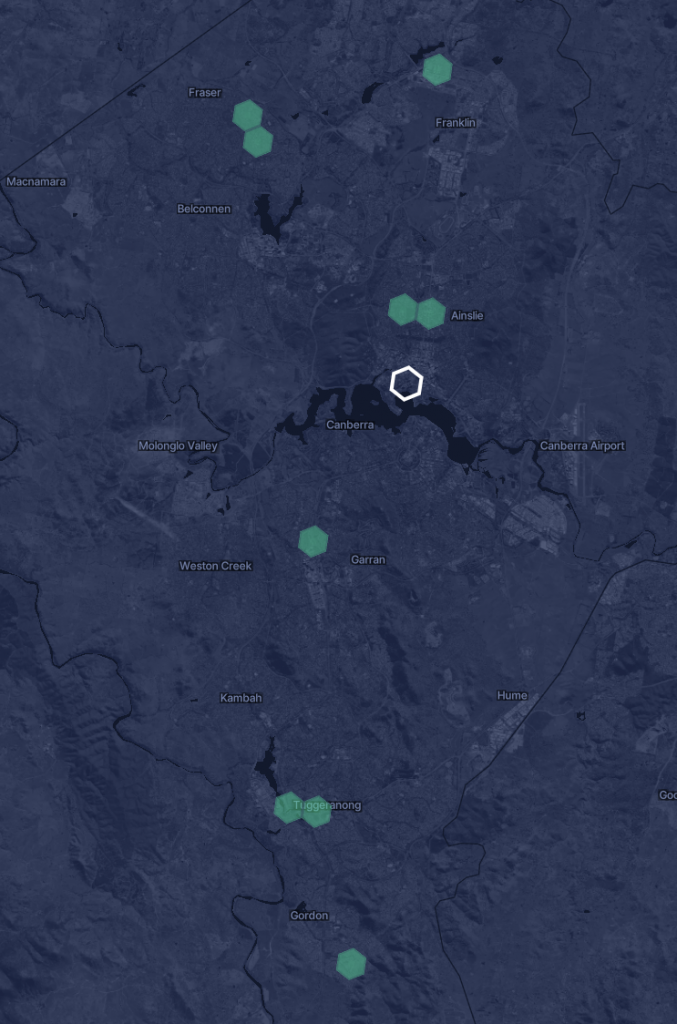 So…who are the newbies and where are they located? Here's a quick wrap up!
Exciting stuff! Super keen to see all of the Tuggeranong hotspots (hopefully) start witnessing one another over the next day or so and completing the remaining checklist steps. We did a bit of mapping yesterday too, and hopefully helped with ticking off the data transfer step for a few of you! 🙂
The map's looking pretty good now, and it'll only get better over the coming weeks and months. What will things look like NEXT week!?