Another quick post – I'm writing a few longer ones, and need a break!
Here's a few shots of some of the parts I've received for my 'Offgrid Helium Hotspot Proof of Concept'.
I ordered this kit from Renogy, which included a huge 100W solar panel, a Renogy Wanderer solar charge controller, and some cables. All were delivered within a week, and I set up today to test out.
The panel is good quality BUT heavy ~8kg and over a metre long by about 50cm wide – I'm planning to use the shade it provides to give the hotspot enclosure some relief from the blazing sun.
Note: The battery show is one of my old motorcycle batteries and is just for testing purposes, I am still to decide which capacity battery to get – i still need to receive all of the required gear and then do the maths – but it'll be a LiFePO4 of some kind.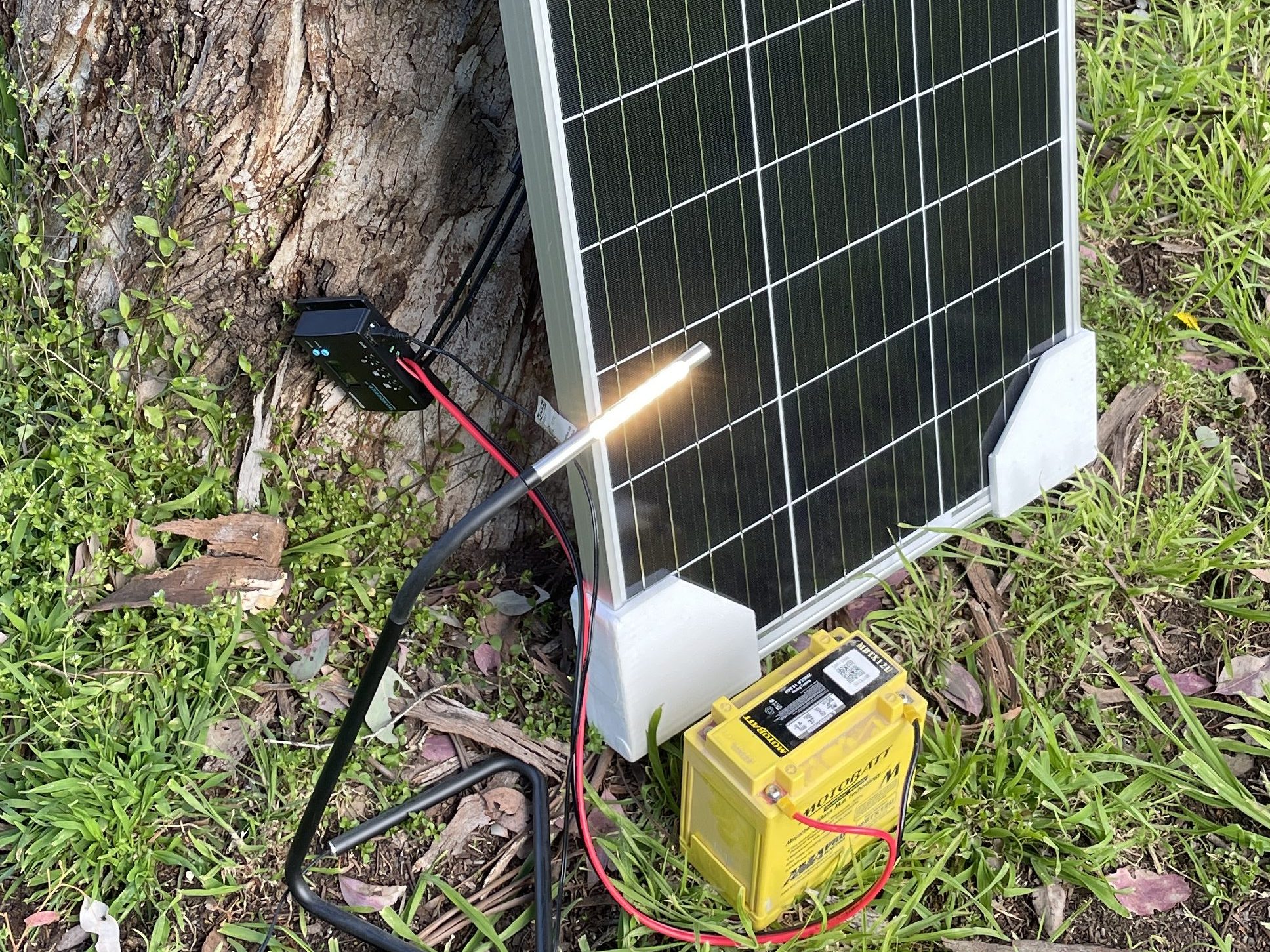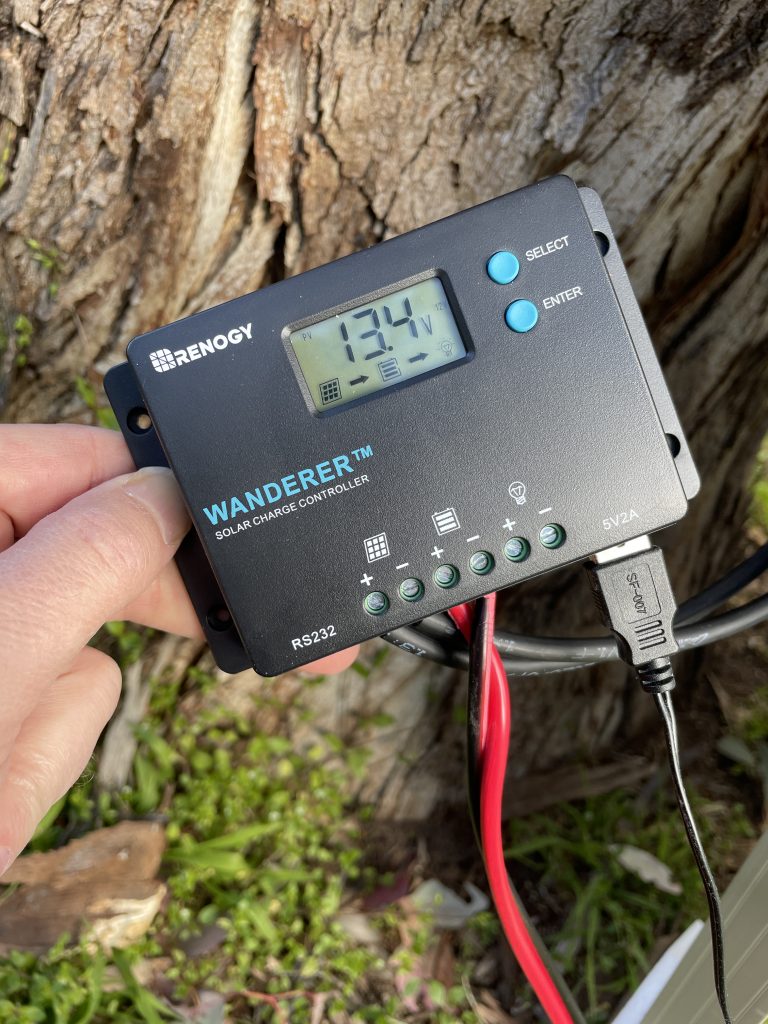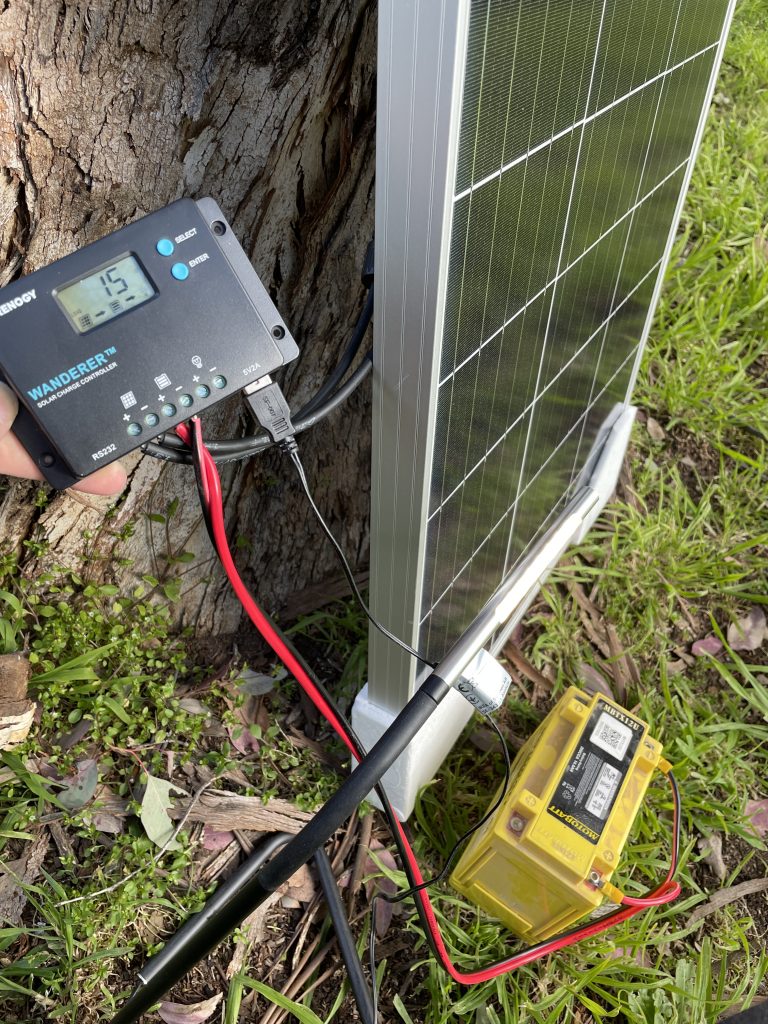 What are your plans for Offgrid installs? Share a comment below. Thanks!